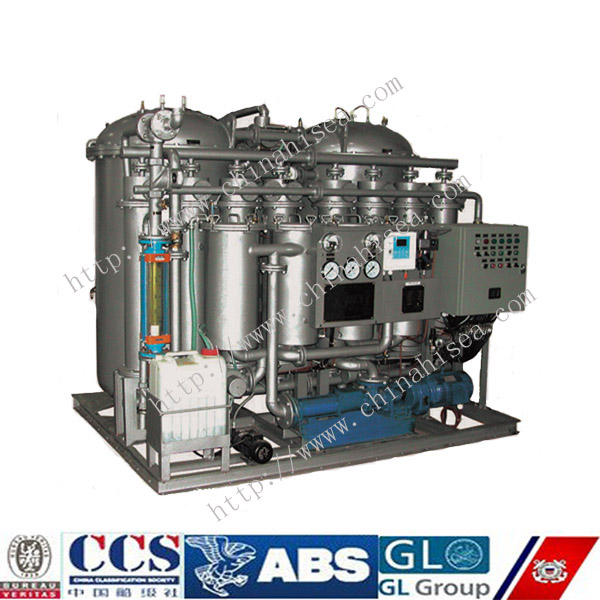 Oil Water Separator Manufacturer
1.Solid Steel Vessel
All vessels in the standard oil water separator unit are constructed from extra heavy carbon steel to ASME specifications to withstand many years in harsh environments. Stainless steel options are also available.
2.Marine Epoxy/Urethane Coating
Entire vessel assembly is blasted to a near white finish and is coated with a heavy industrial epoxy primer followed by an industrial strength urethane topcoat. Other coating options are also available.
3.Coalescing Media
A polypropylene or HDPE coalescing media is placed inside each separator. The media will last for a long period of time without any maintenance or cleaning. Replacing media is a simple process.
4.Centrifugal Pump with SS Housing
This high quality pump comes with a TEFC motor and stainless steel housing and impeller. Close coupled design of the pumps saves space and simplifies maintenance and installation of these bilge oil water separator units. Stainless steel components on the liquid end provide high quality and corrosion resistance. Top centerline discharge and foot support under casing ensures self-venting and reduces misalignment from pipe loads. High operating efficiency lowers operating costs. High quality mechanical shaft seals and o-rings bring additional reliablility.
5.Heavy Duty NEMA4X Control Panel
These standard cabinets are made from high impact resistant polycarbonate or fiberglass material and will withstand harsh marine environments. Protection to IP65 is maintained when fastened. Explosion proof boxes are also available for all marine oil water separator units.
6.High Quality Oil in Water TPH Monitor
Different TPH (oil in Water) monitors are used to meet various certifications. These TPH monitors are calibrated prior to delivery and have a alarm setpoint adjustment. The TPH Monitors are designed to account for turbidity in the water thereby reducing false positive alarms. Each monitor that comes with the BOSS marine oily water separator unit and is fully installed and programmed.
7.Quality Conductance Level Sensor
The standard oil water separator comes with a reliable conductivity level switch. The conductivity level switch operates on a simple conductance principle whereby a small electrical current is passed through the conductive liquid between two electrodes. Because this sensor does not detect non-aqueous liquid such as oils and other hydrocarbons, the oil-water interface is detected. Individual probes sense the high and low water levels. A module provides the control signal to the separator to start and stop the pump and open and close the associated valves.
8. Main Technical Parameters
Model

YWC-

Technical Specifications

0.25

0.5

1

1.5

2

2.5

3

4

5

Rated capacity(m3/h)

0.25

0.5

1

1.5

2

2.5

3

4

5

Oil content of the discharged water

≯15ppm

Power of the electric heater(kw)

1kw

3kw

6

6

6

6

6

12

12

Electrical System

AC 380V/50Hz/3φ, AC 415V/50Hz/3φ, AC 440/60Hz/3φ, AC 480V/60HZ/3φ, etc.

Power of the electric motor

0.37kw

0.55kw

0.75kw

1.1kw

1.1kw

1.5kw

1.5kw

2.2kw

2.2kw

Suction head

≯6m-H2O

Pressure of the discharged water

5-10m-H2O

Outline Dimension(L*W*H)(mm)

1000*600

*1250

1100*690

*1460

1050*1000

*1620

1100*1130

*1650

1900*1120

*1700

1900*1120

*1900

1700*1500

*1900

2280*1700

*1900

2590*2000

*1900

Base

5#

6#

6#

6#

8#

8#

8#

10#

10#

Weight

Dry Weight

400

600

800

1060

1260

1500

1800

2100

2500

Wet Weight

550

900

1200

1650

2260

2800

3200

3900

4600

Applicable Vessel (KDWT)

<1

1-5

5-10

10-30

30-50

50-100

100-200

100-300

>300
9. The Workshop: